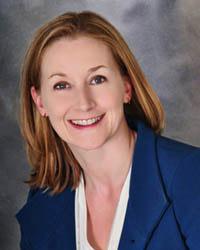 Dr. Orsingher has been practicing orthodontics for twenty years. She received her dental degree at the University of Pennsylvania in Philadelphia, PA, and did her specialty training in orthodontics at Boston University in Boston, MA.
She practiced for a year in Philadelphia, PA and then moved to Germany and served as a civilian contractor for the United States Army, providing orthodontic treatment to family members of active duty soldiers. Dr. Orsingher and her husband John decided to settle down in San Antonio, TX in 2008 after John retired from the US Army.
Dr. Orsingher is currently a member of many prestigious professional organizations including the American Association of Orthodontists, the American Dental Association, the Southwestern Society of Orthodontists, the Texas Association of Orthodontists and the San Antonio District Dental Society. When Dr. Orsingher is not with her patients she enjoys spending time with her husband and three children.