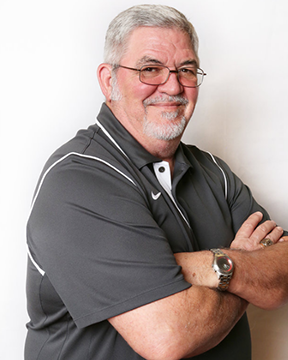 Ken has worked over 40 years in the accounting/bookkeeping profession and moved here with his wife and two sons from California in 1978. He joined South Texas Orthodontics in August 2017. He and his wife spend most of their free time with their 4 grandchildren and following them in all their sports activities. In addition, for over 30 years Ken continues to announce high school football for the Schertz-Cibolo-Universal City Independent School District in the fall and 20+ years of announcing baseball at St. Mary's University in the spring.
CareCredit
CareCredit is a healthcare credit card designed for your health and wellness needs. Pay for the costs of many treatments and procedures through convenient monthly payments.
Our patients leave smiling
"This is my 2nd time getting braces here! Love the doctors and staff! They are great at getting you in for last minute appointments and working with your schedule. They really care! Love this place!"

Gena S.

"My 11-year-old and I have consistently had a wonderful experience with South Texas Orthodontics. Dr. Jackson is calm, professional and very pleasant to work with. The front desk staff is attentive and always engaging. We will be starting our 2nd phase of braces soon and are confident that it will go just as well as the first time. I would highly recommend this practice for all your ortho needs!"

Gloria S.

"Our experience at South Texas Orthodontics has been wonderful! The staff were helpful, knowledgeable and now our daughter has a beautiful smile to show for it. I recommend this office and Dr. Bruchmiller to anyone needing braces/orthodontic work."

Jared and Mylia R.

"My son, daughter and I all got our braces done here with Dr. Jackson. Glad I went with Dr. Jackson! Everyone here is personable and makes you feel comfortable, even if you get a different assistant every time. Dr. Jackson explains to you what needs to be done and how she's going to do it to get the results that need to be achieved."

Michele G.

"I LOVE this place! As an adult getting braces, I was unsure what to expect. My teeth look amazing and I owe it all to Dr. B and his awesome staff!"

Cassandra A.

"I got braces here as a kid, but I didn't wear my retainers after the first couple years (what teenager does??). Had such a great experience as a kid that I went back as an adult and was pleased to see the environment was just as awesome! Friendly atmosphere, flexible scheduling and awesome staff!"

Erin P.

"I am so happy with the job Dr. Jackson and her team did with my teeth. I have always wanted braces and today I have successfully complete my journey. Going to miss the team and my monthly visits."

John G.

"I just got my braces off, and my teeth are perfect! But I can say I will miss the whole staff. They are all so kind and always did what was best for me. If you're looking to get braces somewhere come here! You will feel right at home!"

Jillian M.

"Great staff who made the process of braces much easier and simpler. All of my siblings and I have gone to South Texas and we would not want to go to anyone else!"

Brynn B.

"Great experience! The staff is very friendly and helpful. We really like that there are many locations around town too."

Grace G.

"I highly recommend South Texas Orthodontics! The staff is always friendly, quick and professional. Thank you for your great customer service."

Daisy A.

"My daughter just recently got her braces off - this was the first time in our family to experience 'braces'. Not ONE time did we walk away from this experience, not only from my daughter's perspective, but from a parent's perspective too, feeling regrettable. We absolutely LOVED this ortho group and would go back in heartbeat."

Jeremiah G.

"Dr. Bruchmiller is wonderful!!!! He cares for his patients not only by working on their dental work but getting to know them by asking how their day was at school, etc. My daughter felt comfortable and loved all the staff at South Texas Orthodontist! Tiffany also worked on my daughter's dental work, and she is such a wonderful caring person; she would check on my daughter to make sure she was ok!"

Crystal R.

"South Texas Orthodontics is great! The orthodontic assistants that handle most of the appointment, know their job well and are so nice and helpful. The front receptionists are always friendly and welcoming. Dr. B is wonderful and professional. One daughter down, one to go! lol"

Barbara S.