Don't Wait to Start Invisalign Treatment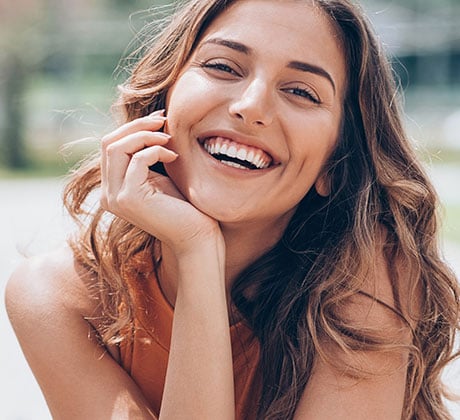 As a completely non-invasive alignment system, Invisalign works to straighten the teeth through a series of custom-fitted trays designed to perfect your smile. Your orthodontist in San Antonio is proud to offer this as well as other orthodontic treatments, including Invisalign Teen in Schertz. Let's take a look at some of the benefits of Invisalign, and why you shouldn't wait to start treatment.
Affordable
Your orthodontist in San Antonio is committed to providing services that meet the individual needs and lifestyles of our patients. Invisalign Teen Schertz is designed to fit a variety of budgets, and is a wonderfully affordable orthodontic option, so that cost never has to interfere with improving your smile. This is a great reason why you shouldn't wait to begin treatment!
Less Noticeable
The most obvious benefit of San Antonio Invisalign is its discreet appearance. The clear aligners allow patients to have their teeth straightened in a way that is barely noticeable to others. For teens and adults who may be self-conscious about wearing braces, or who wish to avoid the discomfort of braces, Invisalign is the perfect treatment.
Removable Trays
Invisalign Teen Schertz aligners are completely removable, allowing patients to eat all of their favorite foods as usual, as well as brush and floss their teeth as they normally would. The removable trays also allow for normal brushing and flossing, allowing patients to avoid the bacteria and plaque buildup that cause tooth decay. The trays can also be removed for special events such as weddings or graduations.
Start Invisalign Today
Invisalign can offer stunning results. The average time spent with Invisalign treatment is about one year, so don't wait to contact your San Antonio orthodontist and get started with treatment. A gorgeous smile is waiting for you, and the sooner you start treatment, the sooner you'll see results! Keep in mind that treatment times vary on a case by case basis, and your time may be shorter or longer than the average, depending on your smile needs.
Contact Your Orthodontist in San Antonio Today!
At South Texas orthodontics, we believe everyone deserves a beautiful smile they can be proud to show off. If you're ready to improve your confidence with Invisalign or Invisalign Teen, book an appointment with your orthodontist in San Antonio! Or, if you have any questions related to Invisalign or any of the services we provide, we welcome you to contact us. We look forward to seeing you in our office soon!

Call today to schedule your appointment or request an appointment online.