Good Dental Habits When You Get Braces in San Antonio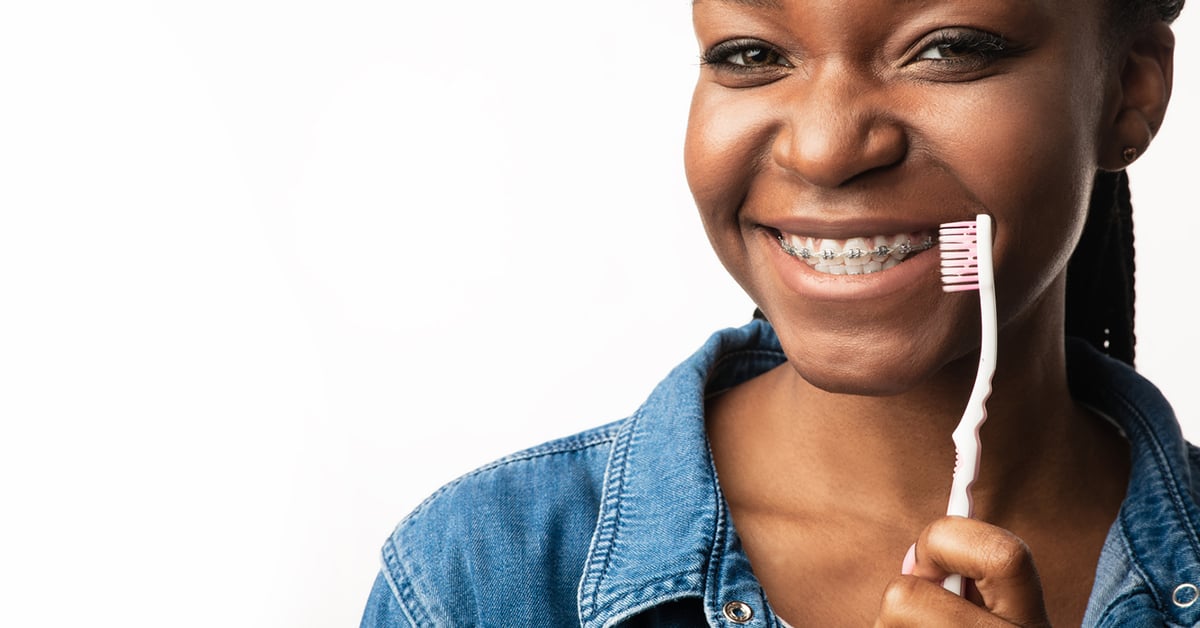 Braces are a popular and effective way to straighten your teeth. In fact, it's estimated that nearly 3.5 million people visit orthodontists each year, and many of them visit specifically to get braces. However, there's one thing that worries individuals about visiting an orthodontist in San Antonio. They worry that getting braces can make their daily dental routine harder.
The truth is that taking care of your teeth after getting braces doesn't have to be complicated. There are a few tips that you can use to maintain proper dental habits even with braces. The most important thing to remember is that taking good care of your teeth is just as important with braces as without. If you take good care of your teeth, you'll have a beautiful smile once you get your braces removed.
Are you ready to get the perfect, straight smile you've been dreaming of for years in San Antonio. Schedule an appointment today!
Good Dental Habits When You Get Braces
Good dental habits after getting braces are very similar to good habits before getting braces. You want to make sure that you're brushing twice a day, flossing, and still going to your dentist for regular checkups. Failure to get into a proper dental hygiene routine can lead to the discoloration of your teeth.
Also, you should avoid eating sticky candy because it gets stuck in the braces and becomes hard to clean. The candy can even damage the braces if you aren't careful. That being said, let's take a closer look at how to properly clean your mouth when you have braces.
Brushing Is More Important Than Ever
Brushing your teeth is always important whether or not you have braces. With braces, though, it's easy for food to get stuck. This can lead to not only bad breath but also the buildup of plaque. You need to brush at least twice a day, but if possible, try to brush after every meal when you have braces. You need to make sure that you're brushing your mouth for two minutes as well.
Before you start to brush, try rinsing your mouth with water. This will help loosen up any food particles that are stuck in your braces. Afterward, start brushing your teeth in a gentle, circular motion. Pay close attention to brushing around the wires and brackets because that's where food gets caught the most.
While on the subject of toothbrushes, make sure that you're changing out your toothbrush every three months. When you pick up a new one, be sure that you're getting one with soft bristles. The hard-bristled brushes can actually damage your tooth enamel.
Don't Forget the Fluoride
Keeping your teeth strong while you're wearing braces is important. One great way to strengthen your teeth is to get toothpaste that has fluoride in it. This natural mineral reduces sensitivity and prevents cavities.
To get the most out of your fluoride toothpaste, don't rinse after brushing your teeth. You want the fluoride toothpaste to sit on your teeth for as long as possible. Instead of rinsing, just spit out the excess toothpaste.
If you want to add even more fluoride to your dental routine, consider getting a fluoride rinse. Like mouthwash, this type of rinse is meant to be swished around your mouth. Then, you should avoid eating or drinking for a while to let the fluoride sit on your teeth. A good time to use a fluoride rinse is at night after brushing. This way, the rinse can sit on your teeth all night long.
Don't Give Up on Flossing Just Because It's Harder
After getting braces, many people give up on flossing because it's harder. However, flossing is even more important when you have braces. The American Dental Association says that you should be flossing once a day at least.
When you floss, you remove plaque and stuck food from between your teeth, preventing gum disease, bad breath and tooth decay. All of these problems can still happen if you have braces, which is why you can't give up on flossing.
Flossing when you have braces can be tricky. Despite this, it's an important part of your daily dental routine. If you need some tips on how to properly floss when you have braces, contact our office in San Antonio. Our team can give you some great tips that will make flossing with braces easier.
Ready to get your smile straight in San Antonio? Schedule time to meet with an orthodontist today.
Go in for Regular Checkups
Regardless of how well you care for your teeth, you still have to come in for regular dental checks. With or without braces, there's only so much that you can do to keep your teeth clean and healthy. Of course, when you get braces, your orthodontist will schedule regular checkups to ensure that everything is progressing the way it should.
One of the great things about visiting your dentist for regular checkups is that your dentist can spot troubling signs early. This means that any signs of trouble can be treated before they grow into larger problems. In fact, dentists often use X-rays to spot problems that develop below the gums and are invisible to the naked eye.
Care for Your Teeth On the Go
Caring for your teeth when wearing braces doesn't stop when you leave the house. If possible, you need to continue to clean and care for your teeth even when you're out and about. You can make this easier by taking the right tools with you.
Try to keep a travel toothbrush and toothpaste with you at all times. This makes it easier to clean and care for your teeth no matter where you are. Additionally, it can save you from having embarrassing food stuck in your braces after eating.
Ready to get your smile straight in San Antonio? Schedule time to meet with an orthodontist today.
Let Us Provide Your Orthodontic Care
Are you looking for an orthodontist in San Antonio? We can help! We pride ourselves on creating a safe and inviting environment for you and your family. At our office, we offer a number of orthodontic services, from traditional braces to aligners. We offer these services to everyone, including adults and teens.
If you're ready to get the beautiful smile that you've always wanted, give us a call. Let us help you schedule a consultation today!