New Year, New Smile!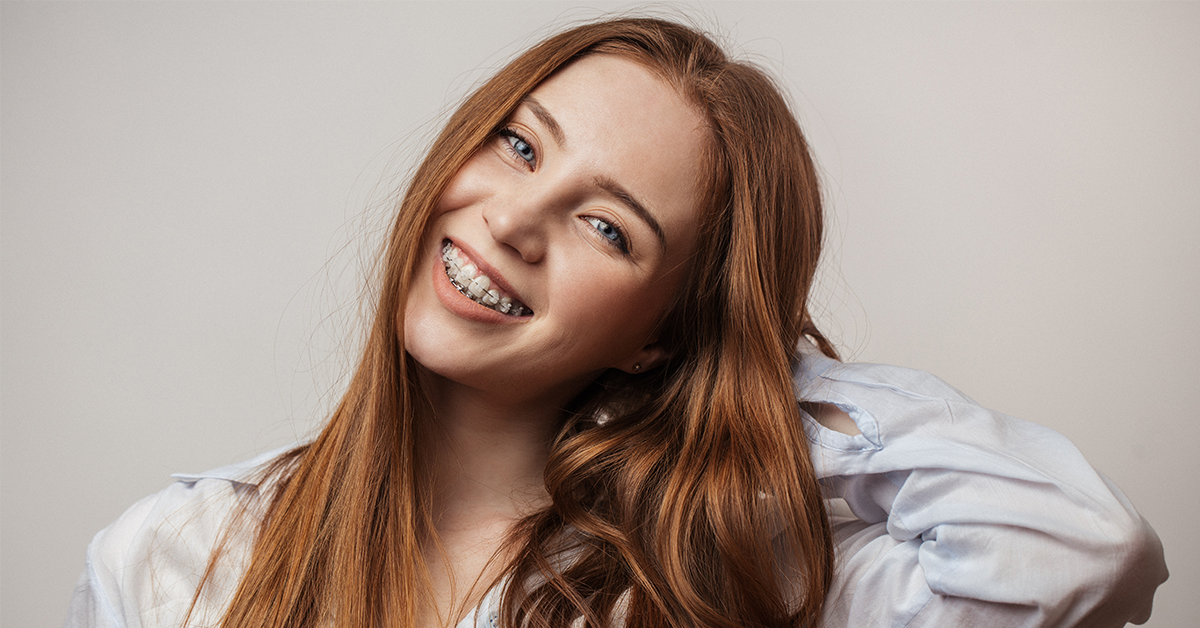 Are you looking to improve the appearance of your smile this year? South Texas Orthodontics in San Antonio is here to help you do so as quickly as possible. Your orthodontist in San Antonio has several different affordable treatment options available for you to choose from. These options include metal braces, clear or ceramic braces, and clear aligners. No matter if you're a child, teen, or an adult, there is a treatment that will work to address your crooked or misaligned teeth.
New Year's resolutions are self-improvement goals that people make as a part of the celebration of a new year. Many times, these goals revolve around bettering a person's physical health. For example, weight loss is a popular New Year's resolution. Another resolution related to your health is to improve the overall appearance and function of your smile. This is because having a healthy smile with properly aligned and straight teeth can greatly improve both your self-confidence and your overall physical health. Patients who pursue orthodontic treatment often find that they approach the world with more confidence than they did before.
A straighter and more aesthetically pleasing smile can:
1. Make you look younger
2. Boost your confidence
3. Improve your dental hygiene
4. Help you speak clearly
Why Should You Straighten Your Smile This Year?
Having straight teeth makes you want to smile more often. This is because you aren't self-conscious about the way your smile looks. Properly aligned teeth help people speak more clearly. This also helps them to be more confident. Even though it may seem like a small fix, straightening your teeth can have a significant impact on your personal relationships and your career. When your smile looks appealing, it helps your confidence, as well as makes you look more approachable and knowledgeable. The boost in your self-esteem helps you to be more engaged and open with the people around you.
Straightening your teeth not only benefits your mental and emotional health, but it also makes it easier to keep your smile as clean and healthy as possible. When you love the way your smile looks, you're more likely to take care of your teeth via regular brushing, flossing, and dental checkups. Remember, having a healthy mouth helps you to maintain your overall physical health. Keeping your smile healthy helps you have a healthier lifestyle. When you delay or ignore orthodontic issues, it can cause long-term health conditions that can negatively affect your health. These problems can also be expensive to treat. South Texas Orthodontics in San Antonio is committed to assist each of our patients in receiving the type of treatment that they need.
Traditional Braces in San Antonio
If you're in need of orthodontic treatment in San Antonio, one of the first options you may think of are traditional braces. Constructed out of metal, traditional braces are most commonly associated with orthodontic treatment for crooked or misaligned teeth. Metal braces assist in improving the smile and the function of your teeth. They also help address bite issues. If you choose traditional metal braces, you will need to ensure that you take proper care of them so that you don't develop any complications throughout the course of your treatment. Many patients worry that metal braces are too awkward and noticeable in appearance. While this may have been the case many years ago, modern options use wires and brackets that are lighter and sleeker. This also makes it less likely that you will experience irritation in your mouth during the course of your treatment.
Traditional metal braces are a good option if you have complex issues with your teeth and/or bite. They are a relatively quick way of treating issues like gaps between the teeth and misaligned teeth. You most likely won't need to wear them for as long as you would have to wear other options. Metal braces are often a cost-effective choice. This is because the treatment period tends to be shorter, as well as because they are stronger than other treatment options.
Clear or Ceramic Braces
Clear or ceramic braces are another popular treatment option. Also known as tooth-colored or aesthetic braces, these braces are constructed out of materials that match the color of your natural teeth. This makes it difficult to tell that you are wearing braces. Ceramic or clear braces are usually utilized in cases where a patient only needs to make adjustments to his or her teeth. The materials used to make these types of braces aren't sturdy enough to effectively treat more severe tooth alignment issues.
Clear Aligners
Clear aligners such as Invisalign® are another popular treatment method. Aligners are a series of clear plastic trays that will gradually move your teeth into the desired position by applying a certain amount of pressure to the teeth. This treatment method works well for slight gaps in the teeth, bite issues and mouth overcrowding. Many teens and adults prefer this method of orthodontic treatment because it is difficult to detect the aligners while you are wearing them. Since you're able to remove the aligners, you can eat and drink whatever you like. You also don't need to worry about broken brackets and wires injuring your mouth.
A New Smile Is Something That Everyone Should Be Able to Achieve
At South Texas Orthodontics, we believe that each patient who comes through our doors should have access to high-quality orthodontic treatment. This is because everyone deserves to have a smile that they can feel good about. While you may believe that orthodontic treatment is something that only happens to children, you should know that adults can pursue it too! In fact, an estimated one in five patients who receives orthodontic treatment is an adult. If you're worried about having to wear braces as an adult, you may be interested in learning more about our invisible treatment options.
Orthodontic treatment in San Antonio is accessible and affordable. No matter what your budget is, there is a treatment out there that will work for you. If you want to learn more about how South Texas Orthodontics in San Antonio can help you make your smile more beautiful, book a consultation today.